Register for the Expanded Harvard Course on edX

Watch Full Episodes Below
Should you be able to sell your kidney? Should we auction off the right to immigrate? What about paying people to vote? Is there anything wrong with profiting from a stranger's death? What about scalping tickets to a rock concert — or to a doctor's appointment?
Harvard Professor Michael Sandel leads twelve exceptional college students from around the world in asking where markets serve the public good, and where they don't belong. Sandel and his students look at different types of markets—from selling kidneys to selling votes—to better understand a society in which everything, it seems, is for sale. Insights from Joseph Stiglitz, Larry Summers, Minouche Shafik, Greg Mankiw, Dambisa Moyo, Richard Posner, and Robert Barro feature in the debates, which are alternately heated and humorous.

In six original episodes we explore what kind of society we truly are, and begin to define what kind of society we hope to be.
---
Sex Sells, But Should It?
---
The Body Market
---
The Walrus Quota
---
Supply Shock
---
The Golden Door
---
The Death Pool
---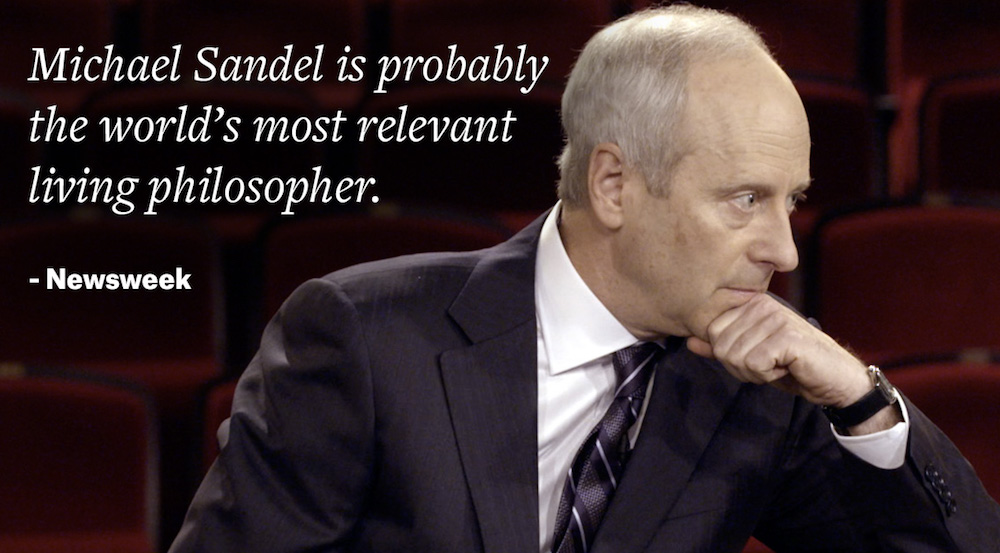 Sandel is a philosopher with the global profile of a rock star. He's a Harvard professor who doesn't just lecture in halls, but in stadiums.
Sandel is currently the most effective communicator of ideas in English.
The best Socratic dialogue since Socrates.