In partnership with Cambridge University Press

Series Editor: Thomas Ferguson, Institute for New Economic Thinking, New York
The Institute for New Economic Thinking, in collaboration with Cambridge University Press, has a book series edited by INET Director of Research Thomas Ferguson.
The 2008 financial crisis pointed to problems in economic theory that require more than just big data to solve. INET's series in New Economic Thinking exists to ensure that innovative work that advances economics and better integrates it with other social sciences and the study of history and institutions can reach a broad audience in a timely way.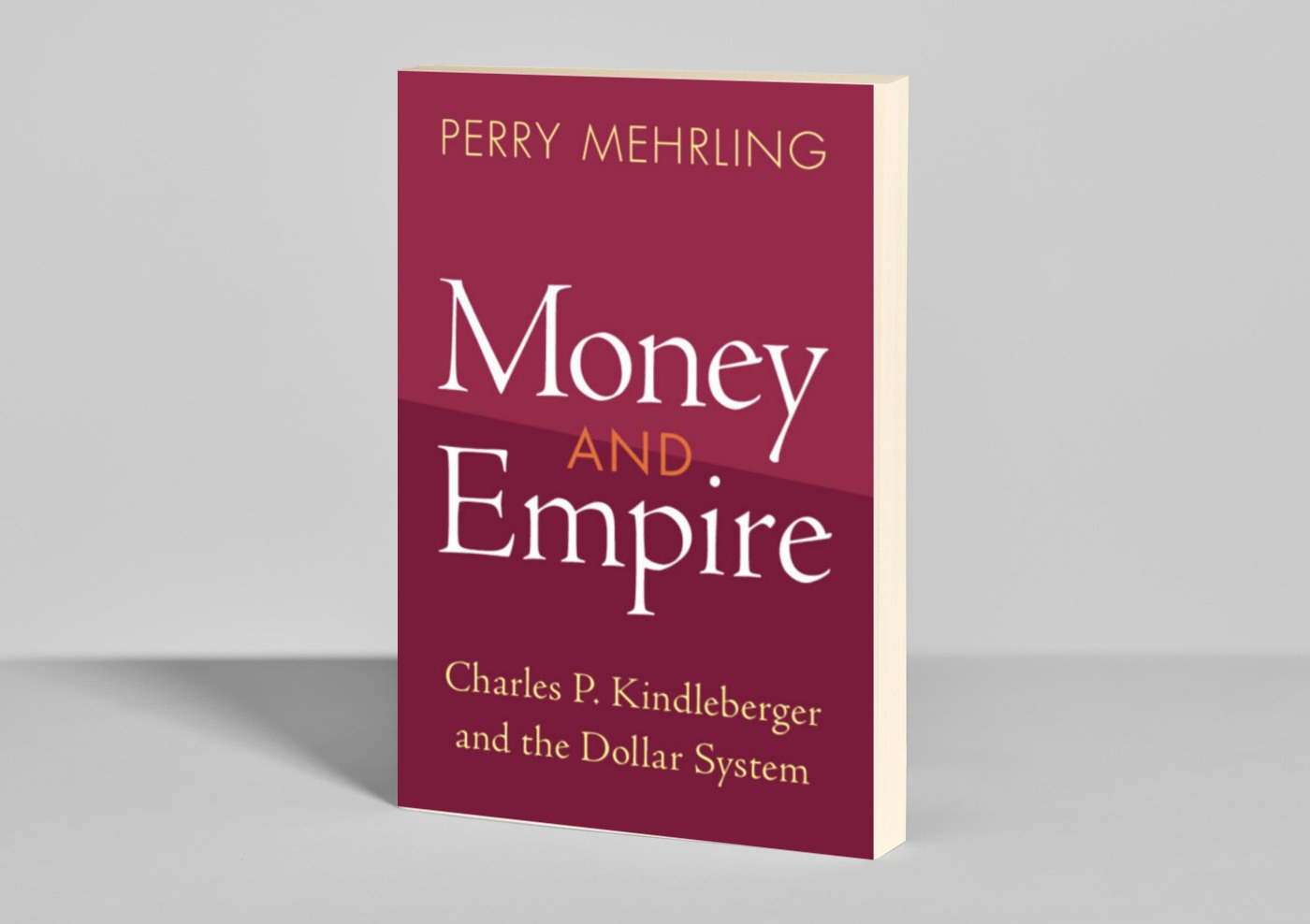 Book
Money and Empire
Charles P. Kindleberger and the Dollar System
Author(s): Perry G. Mehrling
ISBN: 9781009178518

October 2022
Charles Kindleberger ranks as one of the twentieth century's best-known and most influential international economists. This book traces the evolution of his thinking in the context of a 'key-currency' approach to the rise of the dollar system, here revealed as the indispensable framework for global economic development since World War II. Unlike most of his colleagues, Kindleberger was deeply interested in history, and his economics brimmed with real people and institutional details. His research at the New York Fed and BIS during the Great Depression, his wartime intelligence work, and his role in administering the Marshall Plan gave him deep insight into how the international financial system really operated. A biography of both the dollar and a man, this book is also the story of the development of ideas about how money works. It throws a revealing light on the underlying economic forces and political obstacles shaping our globalized world.
- Provides a history of international finance as a set of evolving institutions and evolving theories about how the system works
- Provides a practitioner's eye view of central banking (1936–1942), war and reconstruction (1942–1948), contrasting with the more common top-down history
- Provides a key-currency account of the rise of the dollar system, contrasting with the more common myth of multilateralism at Bretton Woods
About the Author
Perry G. Mehrling is professor of economics at Pardee School of Global Studies at Boston University. He was professor of economics at Barnard College in New York City for 30 years. There, he taught courses on the economics of money and banking, the history of money and finance, and the financial dimensions of the U.S. retirement, health, and education systems. His most recent book is The New Lombard Street: How the Fed became the dealer of last resort (Princeton 2011). His best-known book Fischer Black and the Revolutionary Idea of Finance (Wiley 2005, 2012) has recently been released in a revised paperback edition. Currently, Prof. Mehrling directs the educational initiatives of the Institute for New Economic Thinking, one of which is his course Economics of Money and Banking, available on Coursera at www.coursera.org/course/money.

Reviews & Endorsements
"The discipline of economics is balanced, somewhat unsteadily, between two legs, with the skill of the historian on one side and of the mathematical modeler on the other. In the second half of the twentieth century, the tide flowed strongly to elevate the second leg and to diminish the first. In this delightful biography of a charming and loveable man, Perry Mehrling shows how Charlie Kindleberger, in his chosen role as an international monetary economist, fought against that tide, often unsuccessfully. Perry writes so beautifully that one would only need a smattering of economics to enjoy the tale. If one is interested in the history of economic thought in international monetary economics, then this book is, of course, a must-read."
Charles Goodhart, Centre for Economic Policy Research
"Like many legendary session players who never quite topped the charts, in his day Charles Kindleberger was revered by those hip enough to know great work when they saw it. So, roll over Friedman and Samuelson. As Perry Mehrling's erudite biography makes clear, to understand the urgent, real-world economic problems of our time, set aside the pop hits of yesterday (and today), and reach for Charlie's enduring, classic contributions."
Jonathan Kirshner, Boston College
"As a 'literary' economist, Charlie Kindleberger thought he was professionally behind the times. As an economic historian, however, he studied financial crises before that became fashionable, and he practiced experience-based learning well before modern economists rediscovered it. Mehrling's study shows that Kindleberger in fact was ahead of, not behind, his times. This is a fine biography of both a great twentieth-century economist and the U.S. dollar as the world's premier reserve currency during Kindleberger's long career."
Richard Sylla, Professor Emeritus of Economics, New York University
---