The conference, titled New Economic Thinking: Liberté, Égalité, Fragilité is focused on the major themes of inequality, financial instability, and the teaching of economics. Paris School of Economics Professor Thomas Piketty, Nobel Laureates Joseph Stiglitz and James Heckman, Greek Finance Minister Yanis Varoufakis, and Institute Co-Founder George Soros joined more than 900 scholars in exploring how new economic thinking can better serve society.
Video Highlights
Thomas Piketty and Joseph Stiglitz on Inequality
With opening remarks from George Soros, OECD Secretary General Angel Guria, Clive Cowdery, Institute Governing Board Chair Adair Turner, Institute Board Member Anatole Kaletsky, and Institute President Rob Johnson.
Yanis Varoufakis on Greece and the Eurozone
With Institute Advisory Board Member Joseph Stiglitz and Institute President Rob Johnson.
George Soros on the Future of Europe
With Chrystia Freeland
Conference Photos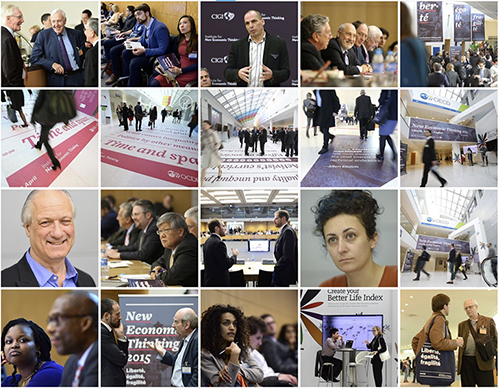 Click here to view an album of selected conference photos.
All images are ©2015 Institute for New Economic Thinking. To use a conference image for your print publication, television show, or website, please email us.