Check out who played our "game" at INET's American Economics Association's Annual Meeting (ASSA) booth
Last weekend INET went to Atlanta for the annual meeting of the American Economics Association and the Allied Social Science Associations (ASSA). We were thrilled to see so many of our grantees and friends on panels and at our reception.
To mix things up this year, we also played a little "game" at our booth: visitors got to vote on three important questions facing economics, by dropping a ball into a tube under each answer: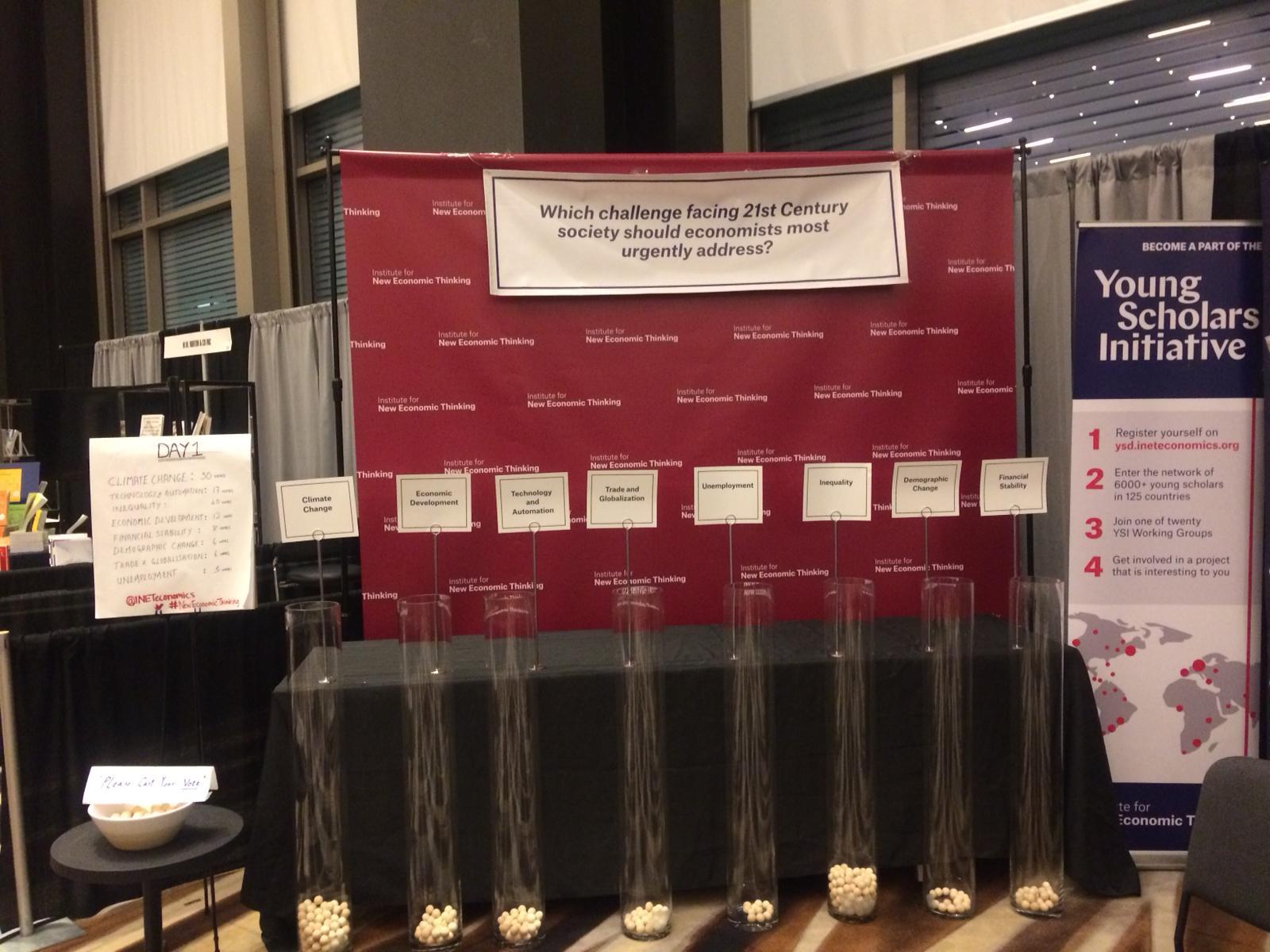 Over the course of the weekend we collected hundreds of votes, including from some familiar faces: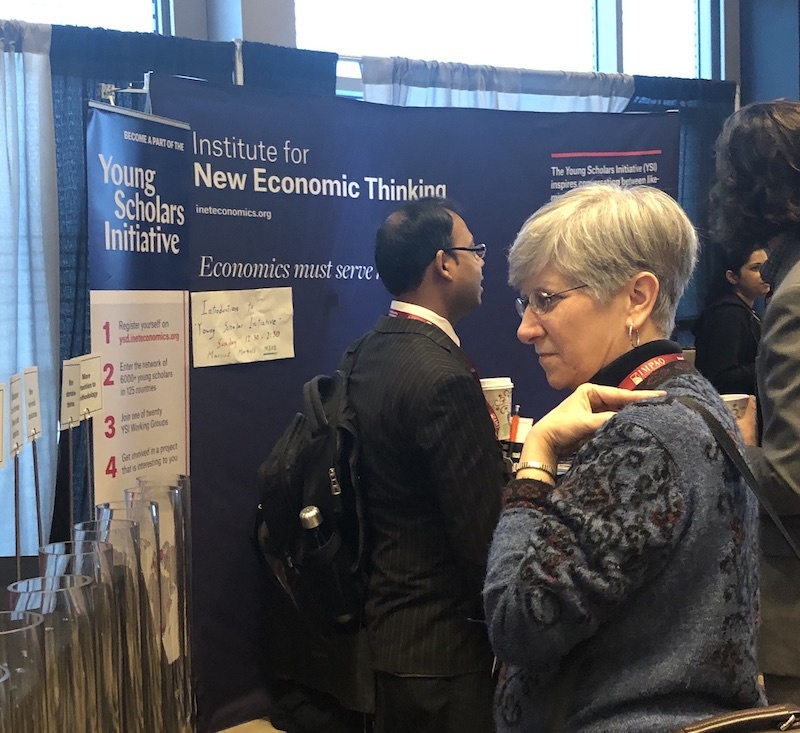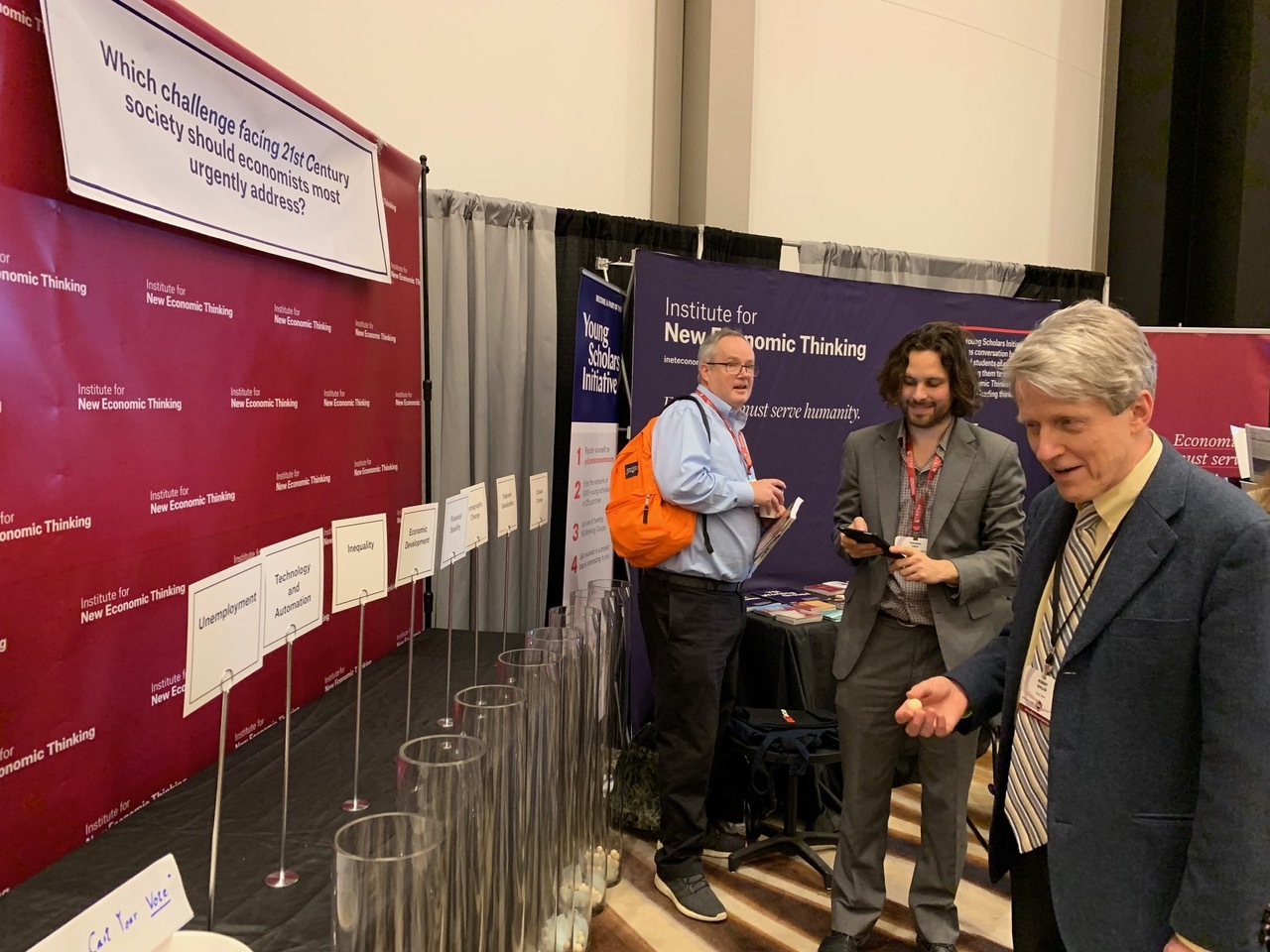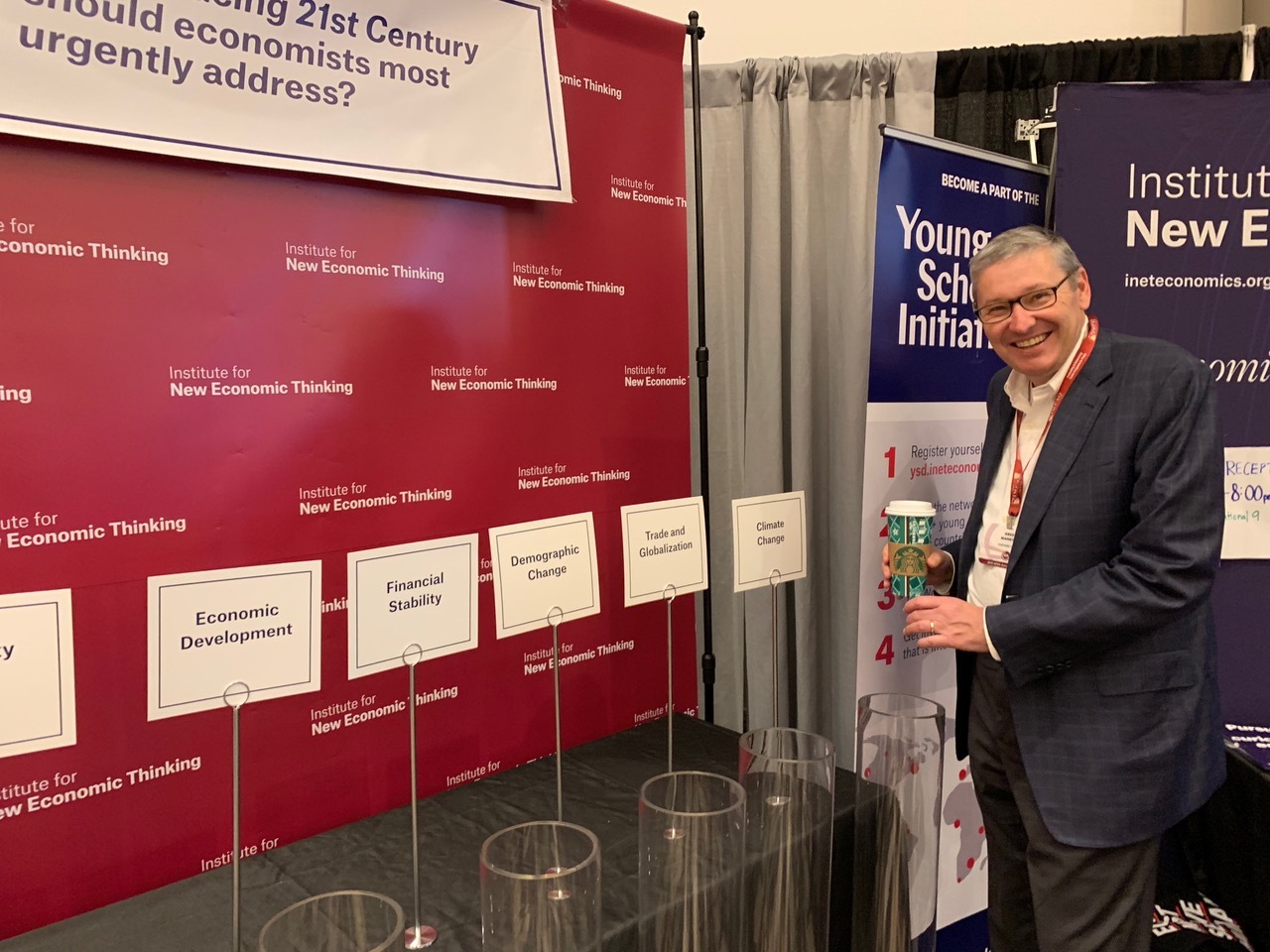 And now, the results are in!